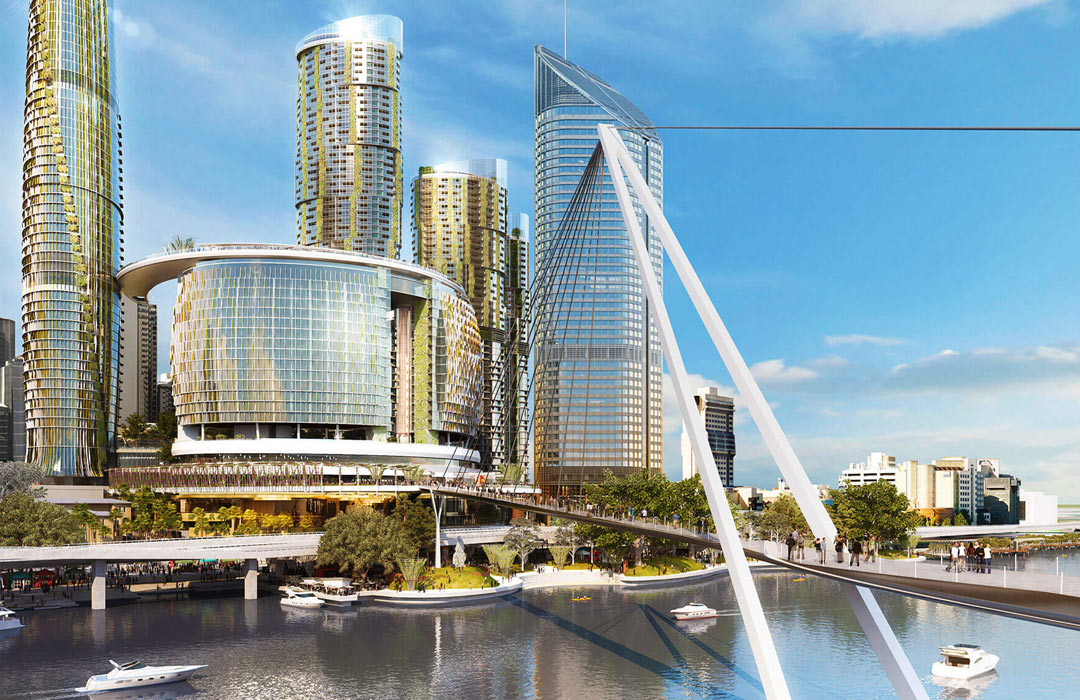 A highly liveable city, Brisbane routinely ranks as one of the best cities to live in the world, it's no wonder more and more people are relocating to Brisbane for its relaxed lifestyle, tropical climate and affordable housing.
In addition to relative affordability, Brisbane also offers record low rental vacancy rates and generally higher yielding investment options compared to Sydney and Melbourne.
Brisbane is on the cusp of an economic boom as there are billions of dollars of major infrastructure projects either underway or well into the planning stages.
These infrastructure projects are not only providing vital employment, now and in the future, but are also changing the face of Brisbane.
Cross River Rail ($5.4 Billion)
Cross River Rail is a 10.2km rail line between Dutton Park and Bowen Hills that includes a 5.9km twin tunnel under the Brisbane River and the CBD. The project consists of four new underground stations at Boggo Road, Woolloongabba, Albert Street, and Roma Street, and the redevelopment of two existing overground stations at Dutton Park and Exhibition.
Queen's Wharf Precinct ($3.6 Billion)
This historic 26-ha integrated CBD resort development will include four luxury hotels, more than 50 new bars and restaurants, and 2,000 residential apartments. For more information and updates see https://queenswharfbrisbane.com.au/
Brisbane Live ($2 Billion)
An arena-centred entertainment precinct at Roma Street, Brisbane, with a 17,000-seat entertainment arena as its centrepiece, along with outdoor amphitheatres, cinemas, restaurants, bars, hotels, and residences.
Waterfront Brisbane ($2.5 Billion)
Dexus's Eagle Street Pier precinct redevelopment will create a world-class tourism and leisure destination, with two new mixed-use towers along with 7,900sqm of open space, upgraded wharf facilities, and an enhanced riverwalk.
Victoria Park Redevelopment ($1 Billion)
Touted to be one of Australia's most iconic parks, the Victoria Park redevelopment will result in a 45-hectare sanctuary. The draft masterplan includes a 1.4 ha water activity lake, wetlands with boardwalks and trails, an all-abilities high ropes course, mountain bike trails, a children's water park, a skate park, tennis courts, sports fields, golf skills green and cricket nets. The existing driving range, putt-putt course and function centre will remain. Victoria Park is situated in Herston just 3kms north of the CBD.
Brisbane Metro ($1.2 Billion)
Brisbane Metro will provide a 21km service that connects 18 stations along dedicated busways, creating a more integrated transport network of Metro, bus and train services. The high-frequency public transport system will cut travel times, reduce CBD bus congestion and improve services to the suburbs. By fixing critical bottlenecks in the inner-city, and introducing new, high-capacity electric metro vehicles, it will provide a cost-effective and sustainable solution to Brisbane's bus congestion issues.
Brisbane City Council's Green Bridges Program will deliver a new connection between Kangaroo Point and the Brisbane Central Business District (CBD), a new crossing at Breakfast Creek, and new links from Toowong to West End and St Lucia to West End.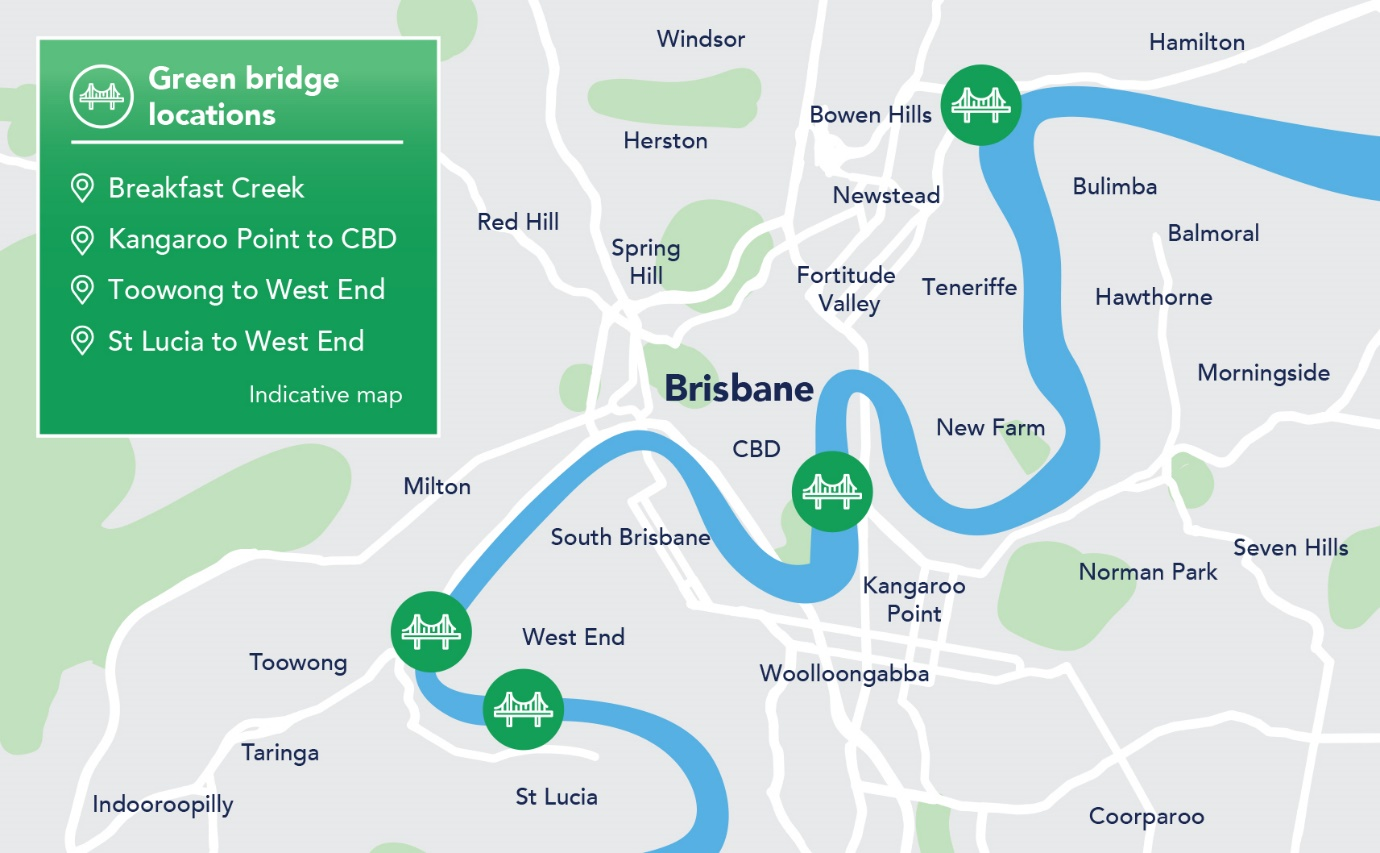 Transport Infrastructure Upgrades
In addition to these exciting transformative projects, the Queensland Government will spend a further estimated $14 billion on state-wide infrastructure for transport upgrade projects. This includes:
Melbourne to Brisbane Inland Rail ($10bn)
Second M1 / Commera-connector ($2.4bn)
Valley Metro renewal ($500m)
Brisbane's new Cruise Ship Terminal ($158m)
In conjunction with the new Cross River Rail Wooloongabba station, there is an increasingly large area set aside for redevelopment above and around the underground station including 'The Gabba' stadium, which will also host the 2032 Brisbane Olympic games.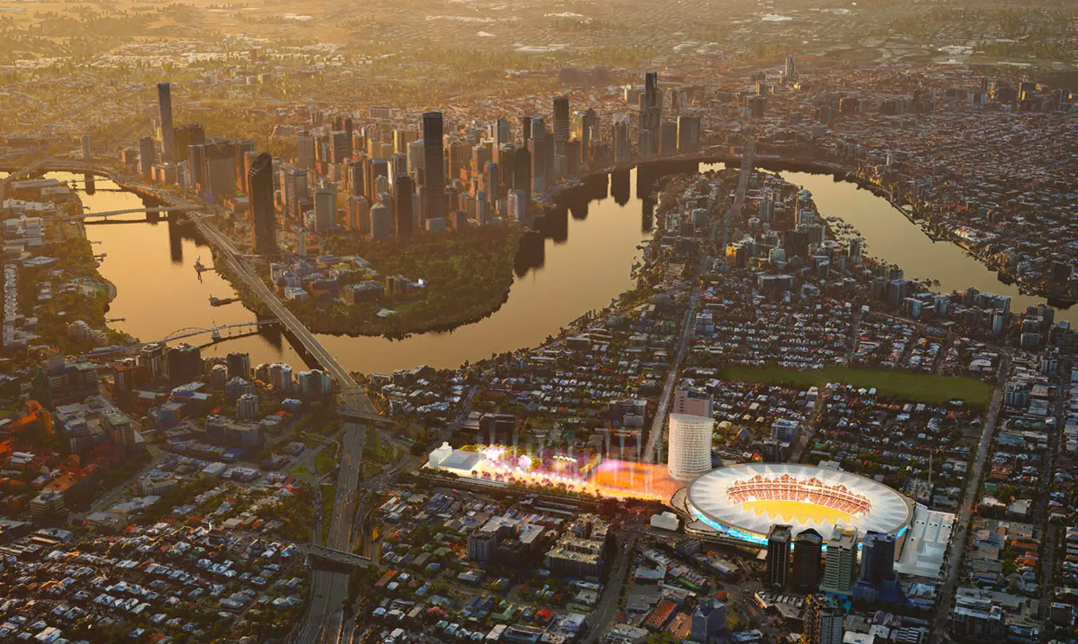 2032 Brisbane Summer Olympic and Paralympic Games
Federal government forecasts suggest that Queensland's population is expected to grow by more than 16 per cent by the time Brisbane hosts the Olympic Games in 2032.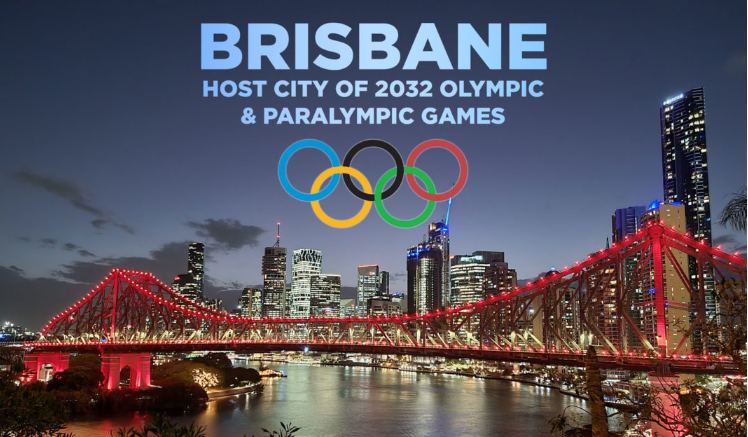 There are also a range of other projects either underway or in planning.
Collectively these projects will have a material positive impact on Brisbane, it's residents and a number of suburbs more directly. There are also potential risks and adverse consequences to some areas.
To understand more which suburbs will benefit the most from these projects please get it touch. Whether it be a new home or investment we would love to help.