Benefits of using a buyer's agent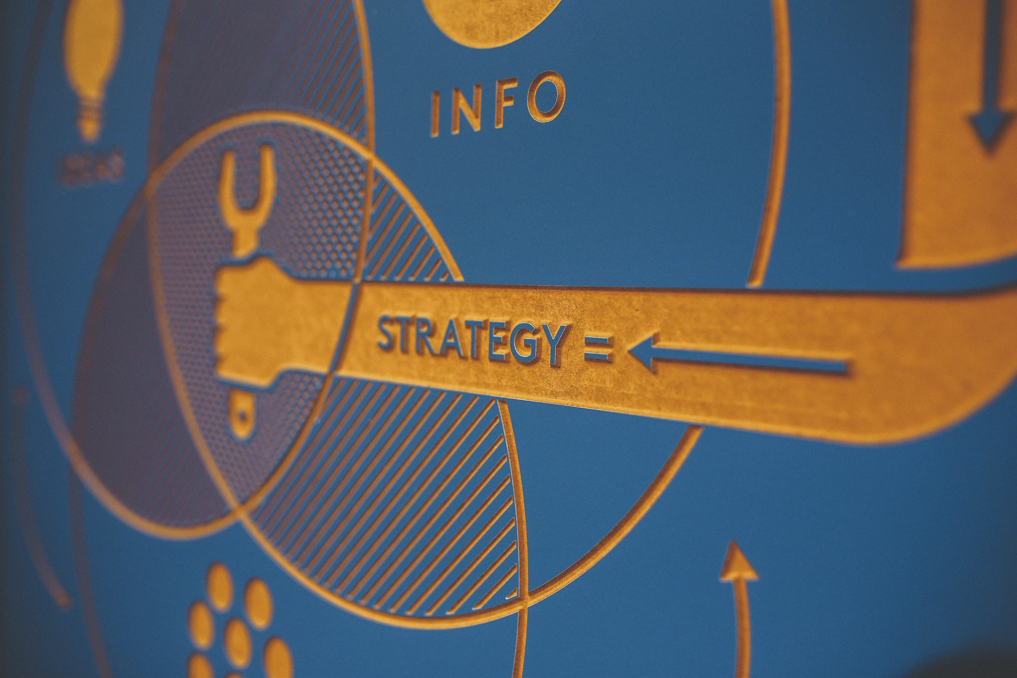 Benefits of using a buyer's agent
Because buyers' agents are in the market buying property every day, they are better qualified than anyone to have a handle on how the market is faring and operating.
We focus on what concerns Aussie homebuyers most — finding, negotiating, and acquiring their desired property. 
We are giving buyers the added advantage of having someone on their side to level the property playing field, all at a more affordable cost.
Everyone's property journey is different, but we can guide you regardless of the stage. 
Whether you're looking to buy your first home, upgrading to your next family home, or searching for an investment property, we help you to buy better with tailor-made products designed to suit your needs whether you need a lot of help or just a little – we can do it all for you.
Time is money, as the saying goes, and time-poor professionals are increasingly turning to buyer's agents to help them buy property, to save them time, cost, and stress. 
While it was once common to buy locally only, borderless investors and purchasers of holiday homes and investments increasingly buy regional or coastal properties, upstate and interstate.
On average, it takes property buyers over seven months and 90 hours to buy a property, with over 50% of property buyers finding it a stressful process.
Once seen as a premium service, buyer's agents are now also being used by first-home buyers seeking expertise and guidance.
Weekends are precious; buyer's agents can save countless hours and stress through their expertise. 
They do all the weekday and weekend inspections for you and finalise a recommended shortlist.
Finding the right property for you
When stock levels are low, this can mean that buyers need to work harder to find the property they want, particularly when it comes to highly sought-after properties.
And, when stock on the market is very tight in the search area, this might even mean old-fashioned networking, word of mouth, letterbox drop, or even door-knocking!
An experienced buyer's agent may or may not already have an off-market property suitable for your needs. Still, they can certainly strive to find what you're looking for, often using channels and methods that the wider public is unaware of.
A final and cautionary note: when buying off-market, you must have a high level of certainty about the property's market value.
If you're buying without competition, then by definition, there will be less market transparency, so undertaking a detailed review of comparable market sales is essential.
Sourcing properties
When stock levels are tight, the ability to find off-market deals or 'silent sales' can be worth its weight in gold.
Buyer's agents invariably have a great network of real estate agents and can often get access to properties that the wider public never hears about.
The reasons for selling off-market can be varied, but there will always be a certain share of properties that are never openly listed for sale.
A variation on this theme is 'pre-market' properties, which are due to be listed but are often presented to buyer's agents before the properties are listed to the public.
Buying professionals with great networks can bring through pre-qualified buyers and make transactions happen quickly, so they will always get preferred access to some stock.
What are 'silent/off-market sales'?
There are several different terms that you may hear in real estate jargon, such as secret sales, off-market sales, silent sales, and other variations on this theme.
Typically, these terms refer to properties selling before and, in some cases, without the public hearing about the property being for sale, with the listing never appearing in or being advertised in the mainstream property portals.
There are many reasons why properties might be sold in this way.
Often families prefer to avoid having a series of disruptive open homes. Others may be looking for a quick, private, or discreet sale. Some deceased estates are sold privately without a listing, and sometimes portfolio investors find ways to begin liquidating their portfolio via trusted sources. 
It may be logistically tricky to list and sell a property that's tenanted. At the same time, some sellers fear going through a nerve-wracking auction process, and other vendors want to save on advertising and marketing costs.
In other cases that buyers should pay special attention to, the owner who had had strong intentions to sell has been approached by a seller's agent who committed to achieving a specific price without having any campaign. 
The reasons could vary widely, but the result is that a proportion of properties will always be sold off-market.
On buying off-market
Just because a property is bought off-market or in a silent sale, it doesn't necessarily always follow that the buyer gets a lower price or a fantastic deal (although this can certainly be the case where the vendor needs to sell and settle urgently).
Vendors are, after all, rarely keen to dispose of properties for below their true market value for obvious reasons. This is particularly the case for houses in popular areas.
Despite some marketing hype, most buyers' agents have limited databases of 'secret' off-market properties.
More commonly, an experienced buyer's agent will have built strong and trusting relationships with a vast network of selling agents. As a result, they can access off-market sales or gain early or preferred access to property listings. 
Also, an experienced buyer's agent will be able to assess the fair market value of the property and its short and long-term projections.
This is beneficial for buyers who are struggling to find the property they want, and it can also mean that they can negotiate better and secure an attractive deal by buying with little or no competition while often allowing flexibility around timing and terms.
This is especially useful when stock levels are low or in a hot market where stock is being shifted quickly, and buyers are looking for high-quality properties.
Pre-market sales
While some silent sales are genuine off-market deals, sometimes listed on general authorities, others are bought pre-market by buyer's agents before the property has been adequately prepared, cleaned, photographed, and staged for listing. 
This happens as an experienced and well-connected buyer's agent can get early access and assess the 'fundamentals' of the property and its suitability for his client.
While individual buyers will naturally struggle to build the same level of trusted access as a buyer's agent with their buyer lists and a consistent stream of qualified buyers with mortgage pre-approval to buy, there's no reason that you can't get to know the local agents well in your chose location of purchase.
Suppose you can show that you're a serious and motivated buyer and let the key estate agents in the locality know precisely what are where you want to buy. In that case, you can still buy quickly and efficiently before most buyers even get to inspect a property. 
You should know, however, that many selling agents limit the early access of private buyers as inexperienced buyers often place too much emphasis on the presentation of the property and show little interest if the property is not well presented.
Due diligence
A long list of due diligence criteria must be fulfilled before a buyer's agent makes recommendations on a purchase, and they will also highlight any risks. This, combined with extensive property research and experience, provides more security over asset selection.
Full inspection by a buyer's agent and compilation of a detailed property report would highlight some of the key benefits as well as some of the main physical risks to avoid, such as roof issues, live termite activity or dampness, so the buyer's agent will typically insist on a complete building and pest survey, in addition to their inspection.
Due to the significant transaction and holding costs involved, property tends to work most effectively as a long-term investment, so it is advisable to perform thorough due diligence to avoid costly mistakes. 
How to negotiate like a buyer's agent
A professional buyer's agent is experienced in appraising property and negotiating the best possible price and terms on their client's behalf. 
Having an experienced and independent buyer's agent in your corner can also remove the emotion from the purchase.
Their job is to ensure you follow the numbers to make an informed investment decision and to let you know when to walk away from a bad deal. 
And if you're buying a property that goes to auction, having an experienced and unemotional bidder to act on your behalf can be invaluable.
The property purchase process is slightly different across Australia's states and territories, so having an expert who understands the nuances on your side of the deal makes sense, especially if buying interstate.
The best outcome from a negotiation is a win-win scenario where both the buyer and the seller walk away happy. Sometimes the right thing to do is say no. 
Being alert and interested is good, as it shows the seller you are serious. On the other hand, appearing desperate is rarely helpful and weakens your position in the negotiation. 
Honest conversations are more powerful than text messages or emails. If you can meet the vendor or vendors in person, this can sometimes change the tenor of a conversation considerably. 
This can be especially useful if there are multiple interested parties. 
If there is little to choose between offers, the vendors will naturally be drawn towards you as a natural person they have met and can trust. 
You will also learn much more about the vendor from a real conversation. 
You will discover they are real people, possibly nervous about how the transaction will play out or not desperately keen to sell. 
So much is lost in the abruptness and impersonal nature of electronic communication. 
Only put something on paper once you've done the hard yards and negotiated a favourable deal. 
This reduces administrative headaches, avoiding the pain of multiple contracts going backwards and forwards.
How a buyer's agent chooses an A-Grade asset
A so-termed 'A-Grade' property ticks all the boxes regarding its location, layout, aspect, etc.
Of course, many factors can contribute to acquiring the right property in the right position and price.
Buying properties with a high land value to asset ratio in landlocked suburbs where demand is growing, and the new dwelling supply is constrained has been a proven and lucrative strategy over time.
Once a detailed brief has been decided upon, the expertise of a buyer's agent can find you a property in a location with both desirability and scarcity value, adopting a more scientific and less emotion-driven approach.
The importance of location (not buying in your backyard)
Homebuyers often have a particular location in mind when buying somewhere to live.
For first home buyers, this is often determined by where employment is located and by whatever the first homebuyer's budget can afford, for example.
Second-time homebuyers or upgraders are also often driven by access to the City or employment hubs, while school zones can also often. 
Downsizers and retirees tend to be drawn towards coastal lifestyle locations, often close to water.
For investors, the equation is different.
If the goal is to grow capital over time, then it may not make sense to buy in your backyard.
Instead, an investor looking to grow their wealth should look for locations with strong prospects for capital growth over both the short- and long-term and areas with a consistently strong demand for rental properties from tenants. 
If you're an investor, the best location primed for capital growth could be located interstate or in a different city from where you live. 
Many investors aim to grow a diversified portfolio of properties in different locations over time to spread their risk over multiple assets and cities. 
How to make an offer on a property
The key to buying well in a competitive market is always preparation.
It would help if you had carried out your detailed market research, understand what your budget should be able to buy, and make informed and decisive offers when the right opportunity comes along.
An experienced buyer's agent can ensure that property buyers don't experience the dreaded 'fear of missing out' (FOMO) and dramatically overpay due to no strategic plan.
The steps involved in the making of an offer are:
1. Obtain a mortgage pre-approval from your mortgage broker
2. Engage a conveyancer or solicitor
3. Carry out detailed market research (check of BuyersBuyers suite of market research reports) 
4. After your searches, attend open homes for potentially appropriate properties, and carry out detailed inspections
5. Decide on the terms and price for your proposed initial offer
6. Negotiate the best possible price and terms
7. Transfer the deposit with the assistance of your solicitor
Of course, a licensed buyer's agent can assist you through each step of the process. 
Seven steps involved in obtaining finance 

                                               
What is a mortgage approval, and why should you obtain one?
A pre-approval is the lender stating that they are comfortable lending a certain amount to you, based upon the initial information you presented to them. 
You are not obligated to take out the loan at this point.
And neither is the lender guaranteed to approve the final loan, especially if your circumstances change – for example, if you subsequently lose employment.   
What the pre-approval does is help you to commence your property search and to demonstrate to vendors that you are a serious buyer, thus enabling you to make a provisional offer with confidence. 
How long is pre-approval for, and what should I do if it's about to expire?
Mortgage pre-approvals are typically valid for two or three months, depending on the lender. 
Check the details on the pre-approval documents that are sent to you. 
If your pre-approval expires before you have found a property to buy, you will need to take the appropriate action to renew it. 
Your mortgage broker can discuss your options since they will already have your documents to hand. 
Be prepared
In the current environment, it's essential to be in the strongest possible position to buy your next property.
Stock levels have been relatively low, and a formal mortgage pre-approval stands buyers in the best possible stead.
Here we will discuss the seven key steps to securing mortgage approval. 
Applying for a mortgage is a specialist activity that often requires specialist assistance.
Let's take a look:
• Make sure your approval is in place before you commence the property search to reduce your stress levels when purchasing a property. This will allow you to act quickly should an opportunity arise without having to wait for the bank's approval, potentially leading you to miss out on a property;
• Ensure you have no late repayments on credit cards or loans and no prior defaults. Equifax offers a free service for checking your credit history before lodging a pre-approval application. You don't want to lodge an application for it to show a decline in your credit history;
• Pre-approvals can take anywhere from 48 hours to 3 weeks depending upon the current turnaround times of lenders, with blow-outs especially prevalent since the onset of COVID-19. To ensure you are selecting, expect 2 to 3 weeks for a pre-approval
• Remember, a pre-approval is not a formal loan approval. If you purchase a property not subject to finance, you could face valuation risk if the valuer values the property below the purchase price (unlikely with an auction). The risk here is that you don't have the funds to complete. 
A pre-approval does not cover you for valuation risk, so make sure your broker gets your loan formally approved before the expiry of the finance clause or the cooling-off period. This is not possible with an auction, but the risk is lower;
• Make sure your loan application is fully assessed. Nowadays, banks don't want to be lumbered with pre-approval applications as the customer often does not go through with purchasing a property. 
We are now seeing banks provide brokers with automated pre-approvals only for the full assessment to be done later. This poses a risk for the customer, expecting the bank to fund a purchase. 
Banks, through their various credit checks, might pick something up that even the customer is not aware of, potentially causing a problem with the loan approval once assessed;
• Using a bank branch informally rather than a broker can sometimes be risky. The branch bankers sometimes provide indicative approvals. If these are not fully assessed applications, they should not be relied upon; and
• A pre-approval is typically only valid for 3 to 6 months. If your employment circumstances have changed during this time, the pre-approval should not be relied upon, and the lender needs to be notified of the changes.
As you can see, several key steps exist to understand and cover.
An experienced and licensed mortgage broker can be worth their weight in gold to help guide you through this process, providing you with all the different options.
With a mortgage pre-approval, you will be in the best possible position to proceed with confidence.
Legal fees associated with buying property
As with most real estate services, there is a range of available price points for legal fees.
At the lowest end of the price spectrum, essential conveyancing services may cost under $1,000.
If you plan to use a solicitor, including the cost of searches, the fees might be around $2,000 for a standard residential property transaction.
As there are different real estate laws across Australia's states and territories, engaging a solicitor with the relevant industry experience in the state you plan to buy in is advisable.  
How much can you borrow?
These days the amount you can borrow is usually expressed as a multiple of your annual income.
The maximum amount you can borrow depends on various factors, including the lender.
Typically the most conservative lenders might include the largest banking institutions, while some 'second tier' lenders might be able to lend more. And then there are 'non-bank' institutions which sometimes have more flexibility.
Of course, just because you can borrow a certain amount of money, it doesn't follow that you should. 
It's important not to borrow more than you can comfortably afford to pay, and lenders these days will typically apply a lending assessment buffer, effectively representing a stress test to ensure that the repayments would remain affordable to you in the event of an increase in interest rates. 
Wrap-Up: The Invaluable Role of a Buyer's Agent
Securing your dream home or investment property in a dynamic real estate market is no small feat. It demands financial preparedness, a deep understanding of market trends, negotiation skills, and the ability to navigate complex paperwork. This is where a buyer's agent comes in as an invaluable ally.
From first-time buyers to seasoned property investors, a buyer's agent offers bespoke services that can make the buying process seamless and successful. Whether conducting meticulous market research, handling negotiations, or managing the logistical aspects of property purchase, a buyer's agent's comprehensive support is hard to match.
Armed with industry knowledge and experience, a buyer's agent guides you through every step of the property-buying journey. They ensure you're well informed and confident about your decisions, helping you secure a property that aligns with your financial goals and personal needs.
In conclusion, engaging a buyer's agent is a wise investment. It offers tangible value by saving you time, reducing stress, and securing your property at a better price. So, as you embark on your property-buying journey, consider partnering with a buyer's agent. You'll gain a trusted advisor who can help you confidently and successfully navigate the real estate landscape.
In the end, remember that the ultimate goal is not just to buy a property but to purchase the right property at the right price and time. And a buyer's agent is there to make that goal a reality.